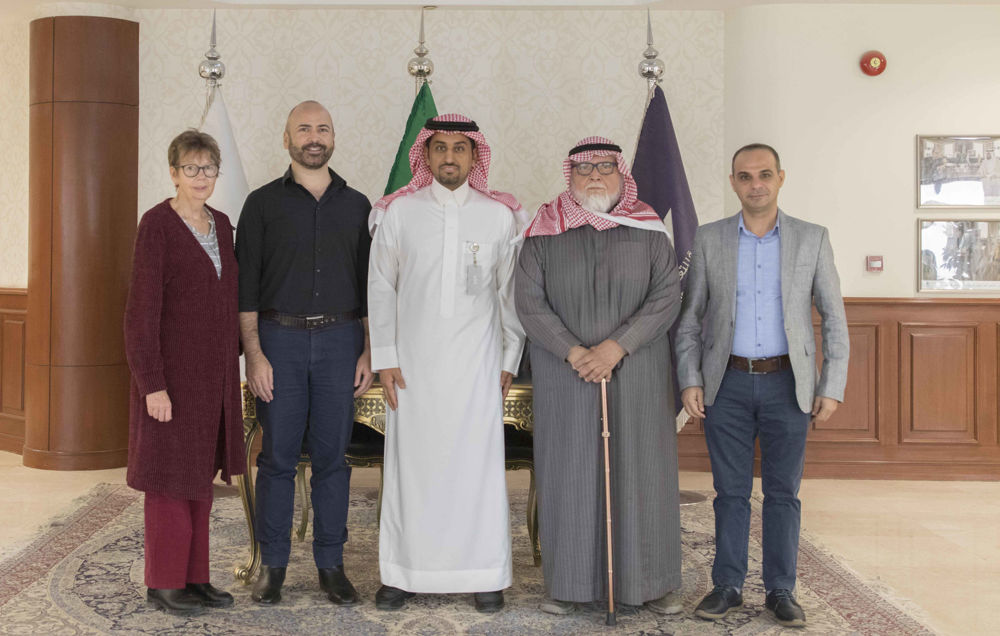 As Al-Faisal International Academy is keen on developing the training and teaching, and providing international training courses to raise the quality of training and to match the global development, a CELTA course (Certificate in English Language Teaching to Adults) has been conducted at the Academy's headquarters in Riyadh.
The CELTA course develops the competencies of trainers and raises the efficiency of training to the degree of professionalism, whereby the holder of this international certificate can teach English anywhere in the world including the English-speaking countries. It is also a strong criterion for evaluating English teachers at many universities and centers providing English advanced courses.
This course has been held under the supervision of Cambridge trainers, Irene Cruikshanks and Jamie King.
Ms. Cruikshanks stated that CELTA is one of the most important criteria to ensure that the instructor is highly trained and can use the skills acquired, and be able to apply practical methods and language skills. She also commended the high level of Al Faisal International Academy in terms of training environment that matches the world's most prestigious training centers, which is a great indicator of the development of education and training in Saudi Arabia.
For his part, the General Manager of Al Faisal International Academy, Mr. Abdulaziz Alwarthan, stressed the importance of preparing and developing the human resources at the Academy, and mentioned that many international programs will be implemented in the coming months.
He stated that these qualitative English courses will be periodically held during next year's plan to open up the opportunity for English teachers to develop their skills, acquire the highest specialized language courses, contact senior trainers, and familiarize themselves with the latest educational patterns worldwide, resulting in transfer their experiences to students and organizations.
At the end of the course, the General Manager handed the trainers their certificates and honored the course participants with certificates and memorable gifts in recognition of their efforts.