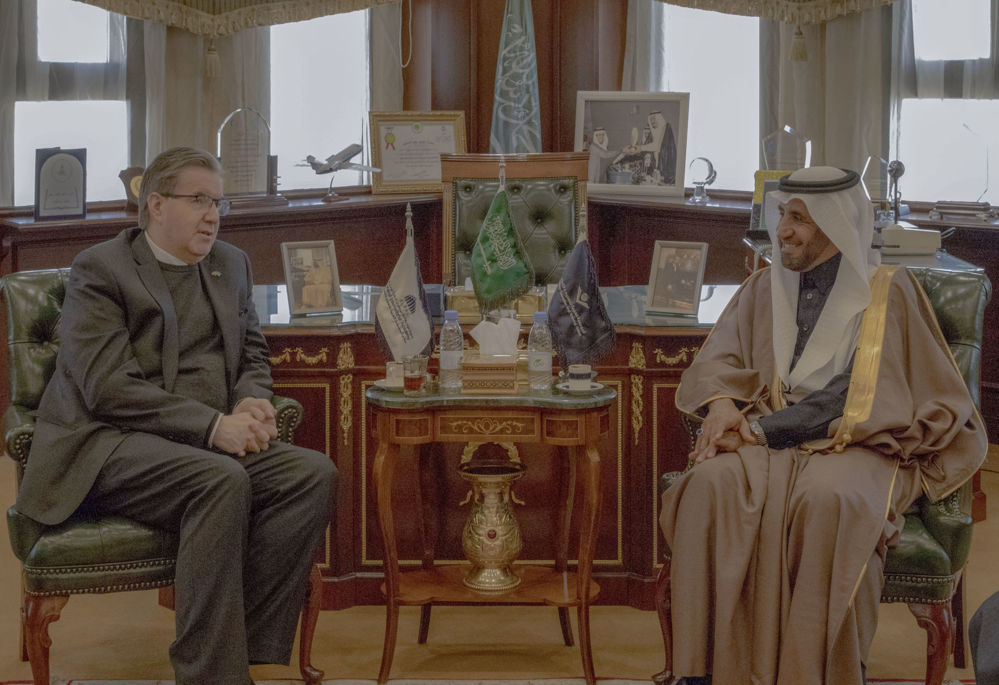 The Ambassador of the Kingdom of Norway to Saudi Arabia, H.E. Mr. Oyvind Stokke visited the Arabian Group for Education and Training Holding Company (AETG).
He was received by the AETG Chairman of the Board, Dr. Ahmed bin Abdul Rahman Al-Taweel at his office in Riyadh. The meeting was attended by the AETG CEO, Dr. Bader Al Aliwi and the General Director of Al-Faisal International Academy, Mr. Abdulaziz Al-Warthan.
During his tour at Al Faisal International Academy (ALFAC), His Excellency Ambassador carried out an observation of the up-to-date equipment and the halls designated for the international exams in the AETG companies and ALFAC (a subsidiary of the group).